12T Electric Trackless Industrial Transfer Trolley For Lithium Battery Line
January 19, 2023
Industry Introduce
At present, with the increase of demand, more and more enterprises have begun to plan and build intelligent lithium battery production lines. In emerging fields such as electric vehicles, energy storage equipment, trackless transfer trolleys and drones, lithium batteries need to be mass-produced and have strong market demand. The application of intelligent lithium battery production line technology can not only improve product quality and production efficiency, but also reduce waste of energy and raw materials, shorten delivery time, reduce product manufacturing costs, and improve market competitiveness.
Intelligent lithium battery production line refers to the application of modern intelligent technology to realize the automation, intelligence and informatization of lithium battery production process. The entire production process of the lithium battery production line consists of raw material processing, battery assembly and testing, quality inspection and packaging. The intelligent lithium battery production line has obvious advantages in terms of production efficiency, quality stability, and product cost.
Project Introduce
Our customer ordered 3 sets industrial transfer trolleys for lithium battery line, which is our long cooperated customer and has placed N orders for us. This time, the customer company plans to expand the lithium battery production line again and build an intelligent production workshop.
The trackless transfer trolley are customized on our customers' demand, Adding tooling to the table for roll transport in the workshop.the trackless transfer trolley was moving on epoxy floor without rails, hand pendant and remote control supported to operate the transfer trolleys.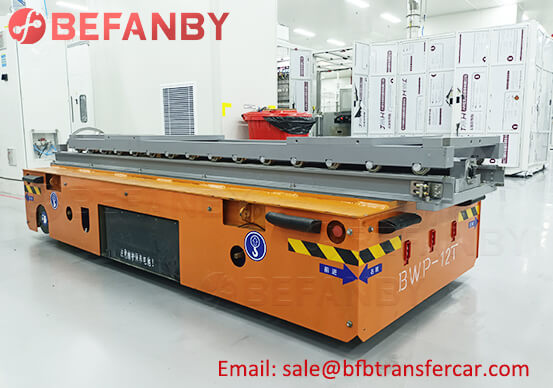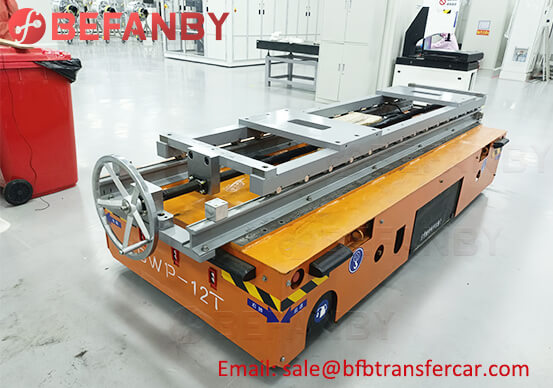 Technical Parameter
1. Model: BWP
2. Capacity:12T
3. Power: Battery Powered
4. Table Size: 2400*1200*525mm
5. Running Speed:0-20m/min
6. Color: Orange, customized color for industrial transfer trolleys
7. Operation: Hand Pendant + Remote Control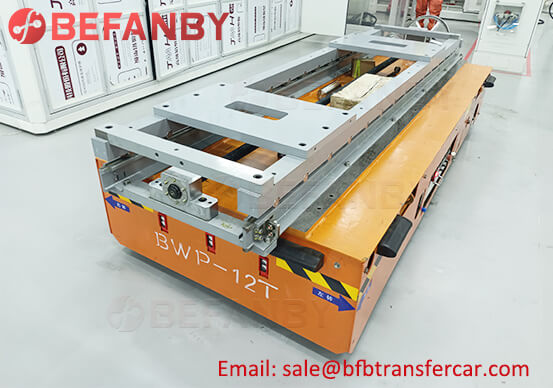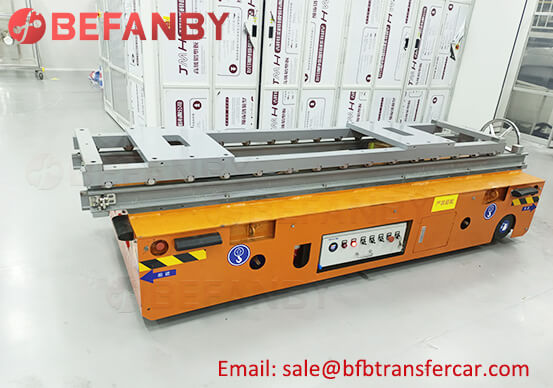 Video Showing
The application of trackless industrial transfer trolley can effectively improve the automation degree and logistics efficiency of the production line, and provide a good material handling solution for the lithium battery production line
BEFANBY can customized different type material handling solution on demand from different industries, welcome to contact us for more material handling solutions.